New Lunch Menu Specials and Amazing Bundle Offerings at Ohayo Mama San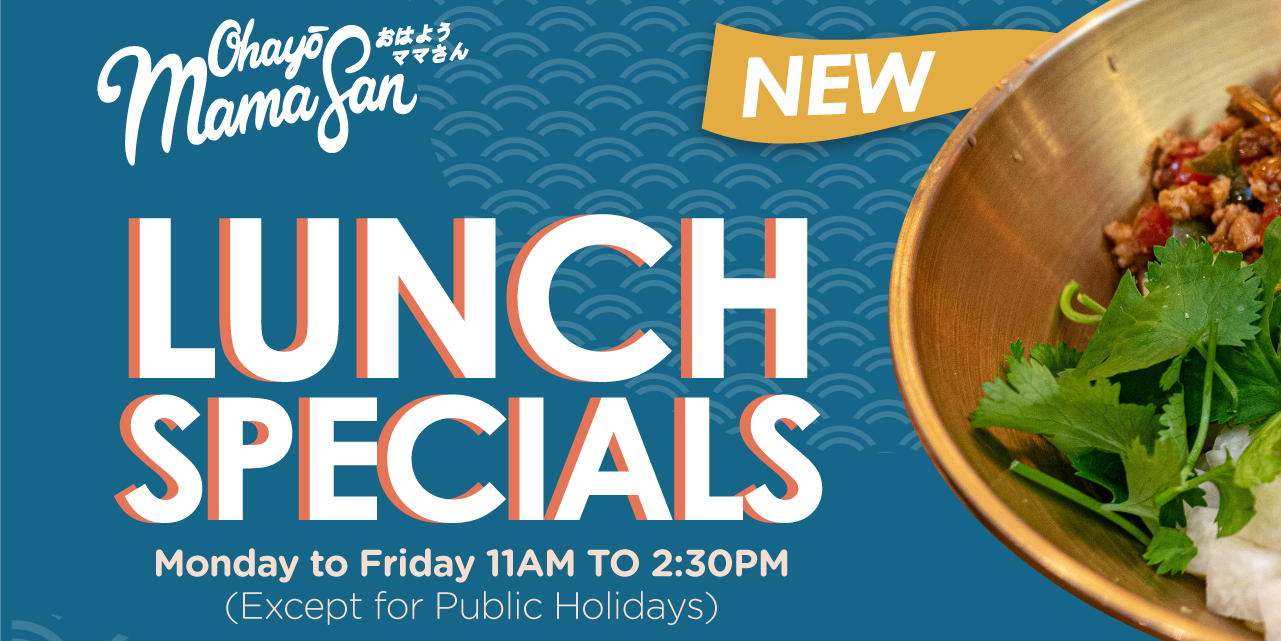 Thoughtfully built on flavours and culture, Ohayo Mama San captures the best of modern Nihon and Asia to offer diners an experience unlike any other. Their new lunch specials menu features the spicy mouthwatering Mala Chicken Dry Ramen, a mix of Singaporean's favourite Mala and Japanese ramen. Other Japanese fusion dishes varies includes dishes from fried rice and dons to pastas and dry ramen.
Enjoy lunch specials at 1 for $12.90, 2 for $22 only available Monday to Friday, 11am-230pm. (except public holiday)
Craving for sushi or just feeling incomplete without sides to complete your meal? Buy more and save more with all-day promotion of 3 Sushi for $18 each (U.P $22-24) or 5 Tapas for $12 each (U.P $16-24).
Decked in retro blue and orange decor and furniture, gather your friends and enjoy good Japanese fusion food that feeds the eyes, lips and Instagram feed, while saving your wallet.
Sushi (any 2 for $20 each, 3 for $18 each)
Kyuden
– Signature Mamasan Kyuden (U.P $24)
– Salmon Mentai Kyuden (U.P $24)
– Salmon Mentai & Tamago Kyuden (U.P $24)
– Salmon Dream Kyuden (U.P $24)
– Amazing Nigiri Kyuden (U.P $24)
– Spicy Sauce Bomb Sushi Kyuden (U.P $24)
Riceless Sushi Rolls
– Mamasan Riceless Roll (U.P $24)
– Naked Roll (U.P $24)
– Forbidden Love (U.P $24)
– Dancing Geisha (U.P $24)
Modern Sushi Rolls
– Pink Lady (U.P $22)
– Fantasy Roll (U.P $22)
– Kiss Me Roll (U.P $22)
– Eat-me-Tonite Roll (U.P $22)
– Beauty & the Beast (U.P $22)
– Wagyu Cheese Burger Roll (U.P $22)
Tapas (any 3 for $15 each, 5 for $12 each)
– Tamago Satay (U.P $18)
– Easy Truffle Fries With Mentaiko Sauce (U.P $16)
– Classic Crispy Addictive Gyoza Original (U.P $14)
– Classic Crispy Addictive Gyoza Mentaiko (U.P $16)
– Sizzling Chicken Wings (U.P $18)
– Wagyu Sliders (U.P $22)
– Naked Fresh Oyster (U.P $16)
– Luscious Oyster with Mentaiko (U.P $18)
– This and That Mixed Carpaccio (U.P $18)
– Sushi Tempura Ball with Sriracha Mayo (U.P $24)
– Surame Ika Shio Yaki (U.P $24)
Related Deals & Promotions
You have now another reason to hold a weekday party! It's 1-For-1 pizzas at Extra Virgin Pizza this week, just order and have another on us!http://bit.ly/rooSG*Valid 25th - 29th April…
« First
‹ Previous
1
197
287
295
296
297
Search Deals & Promotions
Trending Deals & Promotions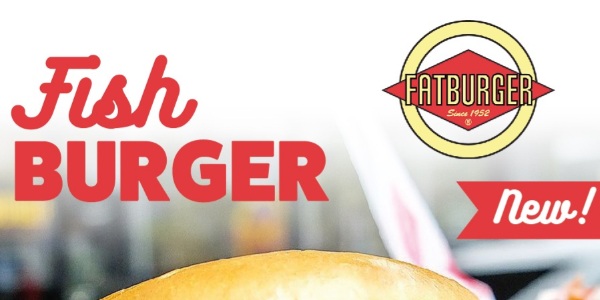 Oh my Cod! Serving up the best catch yet, Fatburger launches their newest addition: THE COD FISH BURGER! Using only premium ingredients, say hello to battered cod fish, deep fried…