Ruhens Boost+ pays tribute to Wakanda with a Black Panther Edition, in collaboration with Disney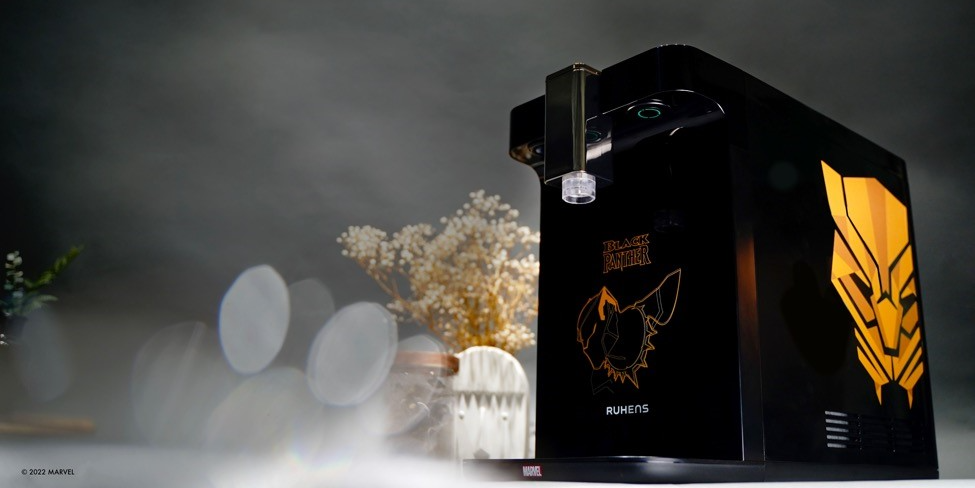 Your favourite nano-direct tankless hot and cold water purifier now comes in sleek black, the colour the Black Panther.

Ruhens Boost+, the upgraded version of the popular nano-direct tankless hot and cold water purifier, now comes with a brand new look, paying homage to the protector of Wakanda, The Black Panther. Created in collaboration with Disney, the model continues to boast improved features including more sophisticated filter indicators, self-changing filters and contactless dispensing. It also comes with eco-saving mode.
Dressed in sleek black, the colour of the Black Panther, it features the Panther with one claw striking in mid-action on one side, complete with the words "Wakanda Forever". On the other, the Panther's motif gleams in quiet watchfulness. The font of the purifier boasts a clean outline of the panther in gold, carrying the title Black Panther front and centre.
This special edition Ruhens Boost+ continues to be the quintessential water purifier in your home for clean, pure water for your every need.
Ruhens Boost+ with Multi-Temperature Control for Convenience
The Ruhens Boost+ has been highly lauded by homemakers as an essential home product for its tankless, multi-temperature capabilities. Get hot, cold, room temperature or warm water at the touch of a button with the Ruhens Boost+, which offers four different precise temperature controls –at 4ºC, 20ºC, 85ºC and 95ºC –through a direct cooler and heating technology. These varying temperatures conveniently provides homeowners' their needs for a variety of occasions:
4ºC: Great for cold-brew iced-tea sachets, or to hydrate on a hot day
20ºC: Great for hydration just below room temperature throughout the day
85ºC: Easily sterilise any kitchen utensils, or prepare coffee and cup noodles
95ºC: Quickly and easily bring water to a boil for all your cooking or cleaning needs
Contactless Design
Hands are dirty or wet? The new Ruhens Boost+ can dispense water without touch. Simply place your hand on the sensor, and water will be dispensed. Great for offices with shared spaces too, to minimise touch and spread of any viruses or bacteria.
Tankless and Compact
As no additional tank is needed in the process of cooling and heating the water, the risk of bacteria building up is largely reduced, while allowing the water purifier to stay compact with this design. The slim profile of the Ruhens Boost+ makes it easy to place it on the countertop or table, fitting in seamlessly in every living space.
A Piece of Mind with Ruhens' Filters
Enjoy a peace of mind with the Ruhens' cutting-edge filtration system exclusively developed for the Ruhens' water purifiers. The 4-Stage Filtration System eliminates pollutants but keeps the primary minerals to maintain a healthy balance.
The Micro Carbon Filter eliminates harmful pollutants, such as iron, aluminium & mercury, pollutants greater than 5μm, while the Nanofact Plus Filter removes water contaminants such as waterborne micro-organisms, bacteria as well as viruses, lastly the Post Carbon Block Filter absorbs remaining harmful organic chemicals such as chlorine, bad taste and odor from feed water, and Ruhens offers an option to opt for Alkaline filter that changes the water into a mild alkaline water. These filters are also detachable for easy cleaning and replacement. The filter change indicator automatically reminds users when the filters need to be changed, thus keeping the filters optimised. Users can easily replace the filters on their own.
Keeping It Clean
The intelligent design of the Ruhens Boost+ packs many automated features within it for utmost convenience. Fret not about dispensing more than what is needed, as the quantity control feature dispenses precise amounts of 120ml, 550ml or 1500ml automatically. Keeping the Ruhens Boost+ clean and well-maintained has never been easier. What's more, with a detachable hygiene guard that can be easily rinsed under the tap, any risk of contamination from dirt or dust particles from the surrounding air is also lowered.
Eco-friendly
Recognising many modern households' emphasis on eco-friendliness and cost-savings, the Ruhens Boost+'s eco mode helps reduce power consumption by 30%. With Ruhens Boost+, enjoy clean, purified water that is better for the environment and consumers' health.
The Ruhens Boost+ is priced at $2,299 (inclusive of 1 year worth of filters) and available for purchase at Ruhens Studios.
Ruhens Studios
HQ / East
33 Ubi Avenue 3
#01-32, Vertex Building
S(408868)
North
2 Gambas Crescent
#01-31, Nordcom 2
S(757044)
Contact: 9770 2117
Email: [email protected]
For more information, visit: http://ruhens.com.sg/
Key specifications:
Model Name: Ruhens Boost+
Model Number: WHP-3700
Dimensions: 240 (W) x 488 (D) x 370 (H) mm
Electricity Consumption: 90W (normal), 63W (eco-mode)
Related Deals & Promotions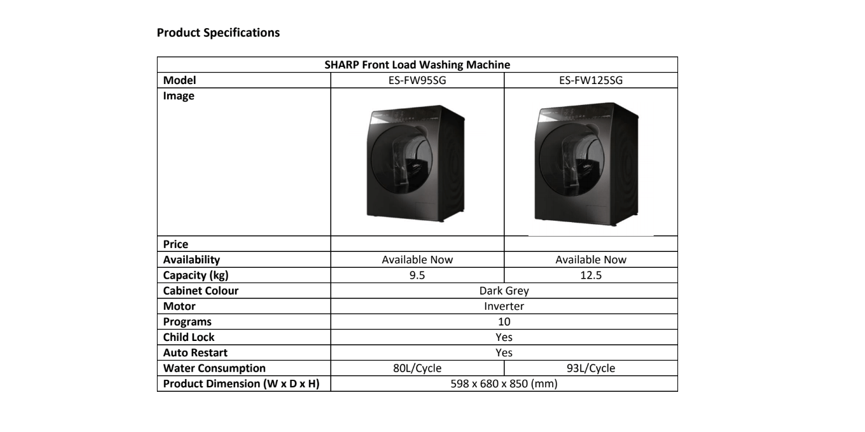 SHARP washes up your cleanest load of laundry with new front load washers in 9.5kg and 12.5kg capacities - Powered by SHARP's J-Tech Inverter technology, the new models wash in…
1
2
3
11
101
116
Next ›
Last »
Search Deals & Promotions
Trending Deals & Promotions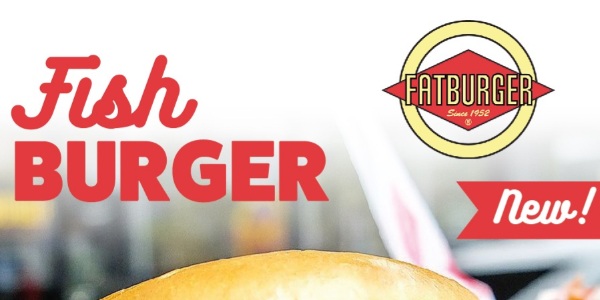 Oh my Cod! Serving up the best catch yet, Fatburger launches their newest addition: THE COD FISH BURGER! Using only premium ingredients, say hello to battered cod fish, deep fried…
30% OFF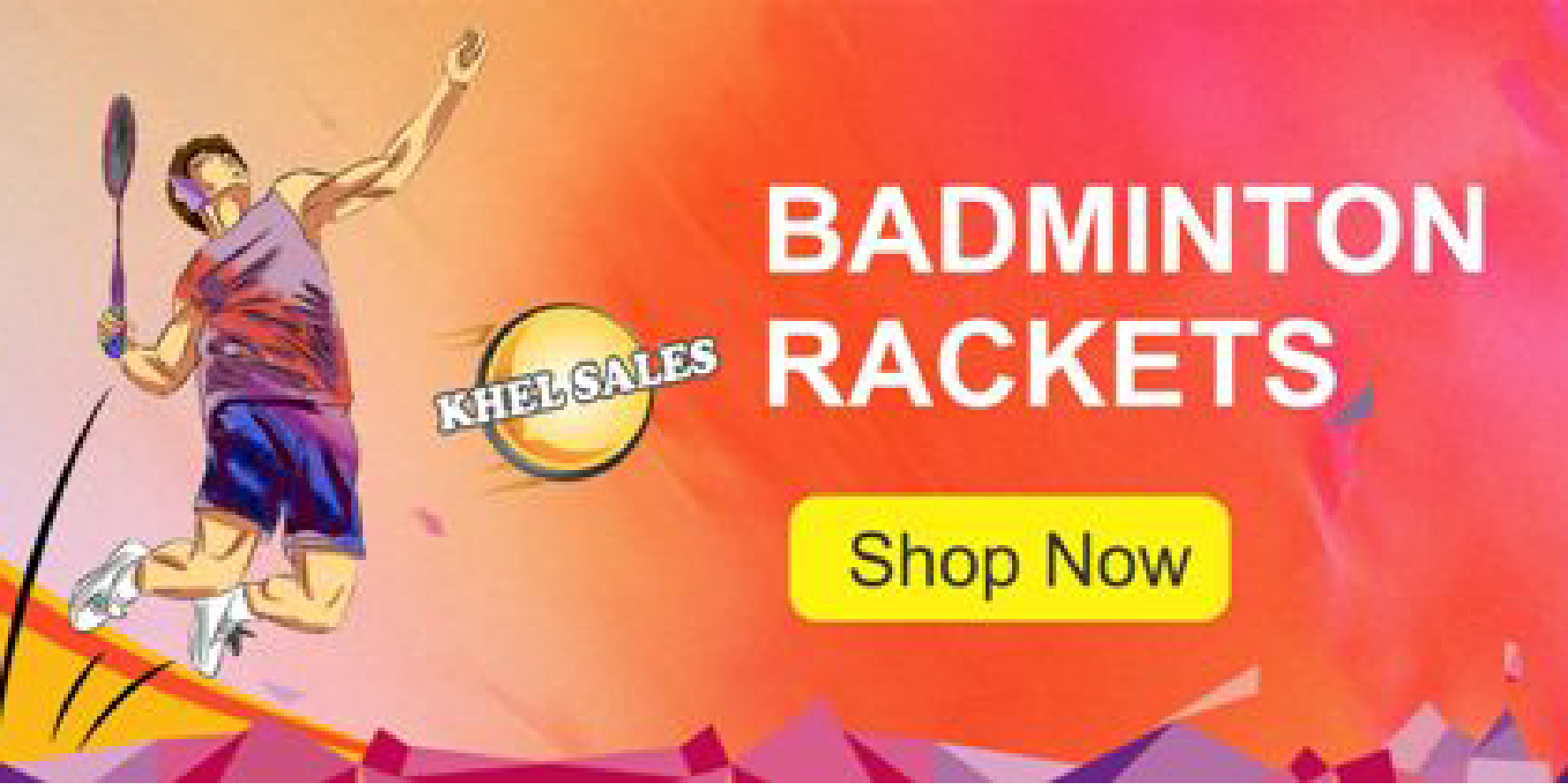 Buy Yonex badminton rackets online buy lining badminton rackets buy victor badminton rackets online india at the lowest price get a great deal on khel sale on badminton racquet.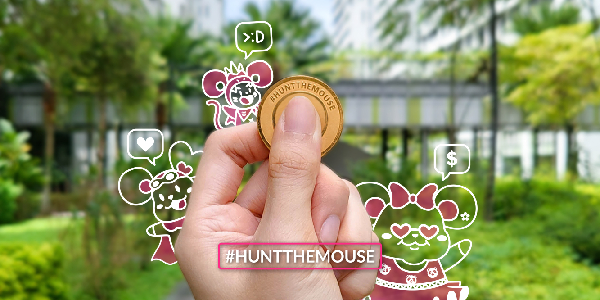 pandamart #HuntTheMouse, Singapore's largest cash hunt, is back in its fourth iteration and promises the easiest cash hunt yet. One SGD50,000 gold coin and one hundred SGD500 silver coins…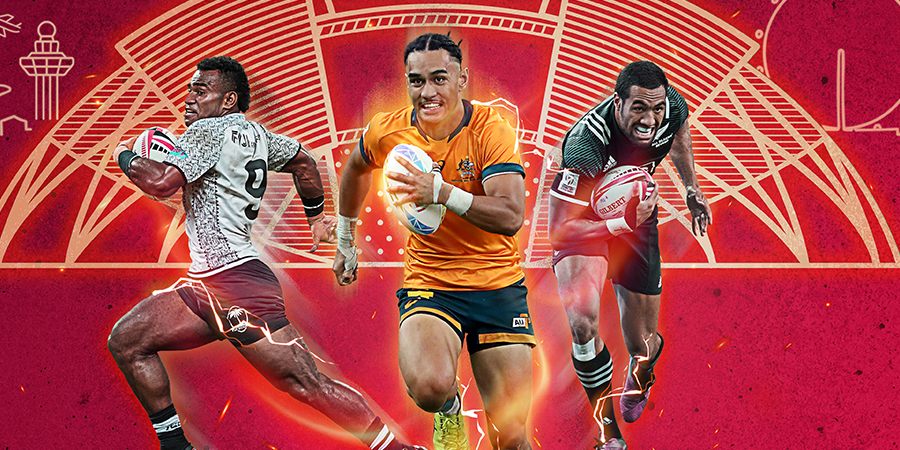 SINGAPORE, 13 February 2023 – Get ready to ruck and rumble - tickets for the HSBC Singapore Rugby Sevens are on sale from today at 12pm! Epic rugby action meets…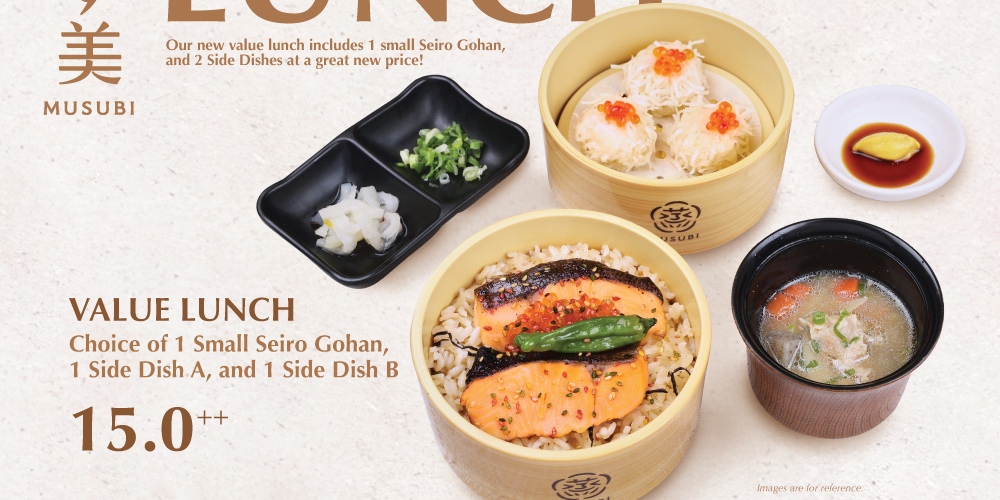 Enjoy hearty and affordable Japanese dining at MUSUBI Japanese Tapas & Seiro Gohan with their new $15++ Value Lunch promotion from 11am to 5pm daily – yes, even over the…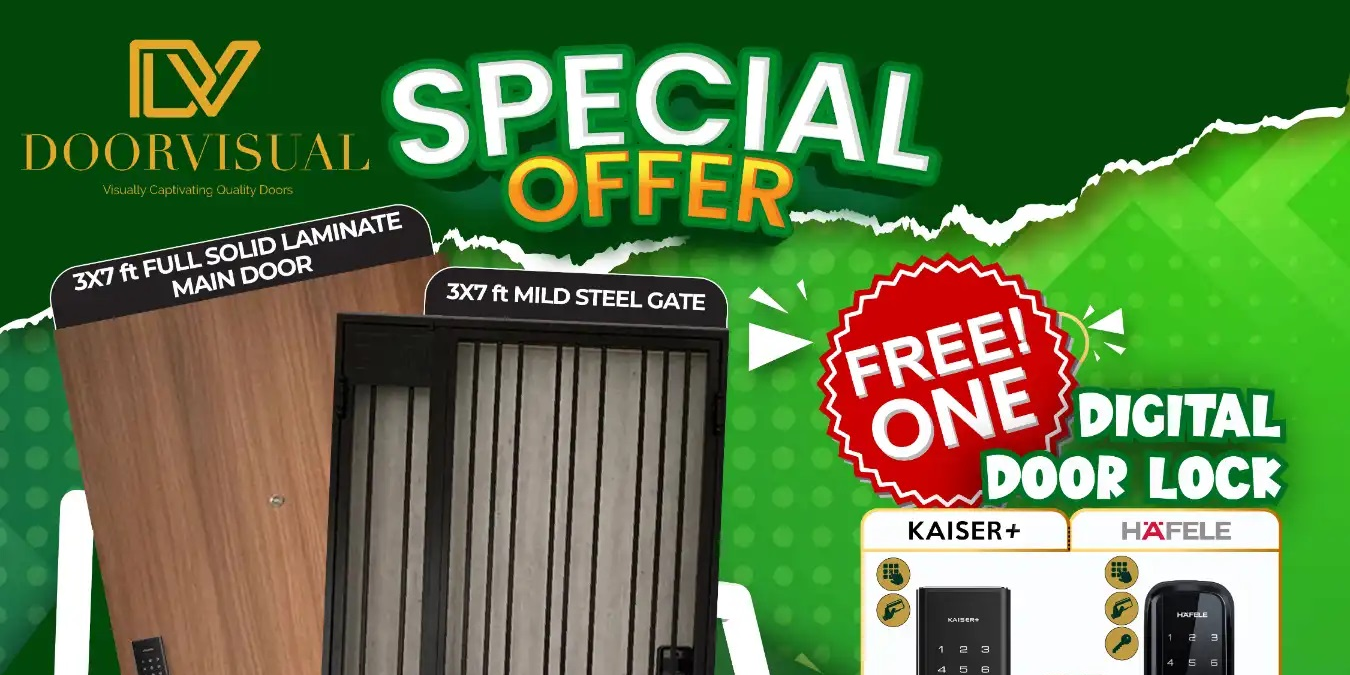 Special offer: Make Renovating your entrance simple this Hari Raya (One-time purchase) Are you a Singaporean who's looking for affordable but quality home renovation solutions this Hari Raya season? Do you…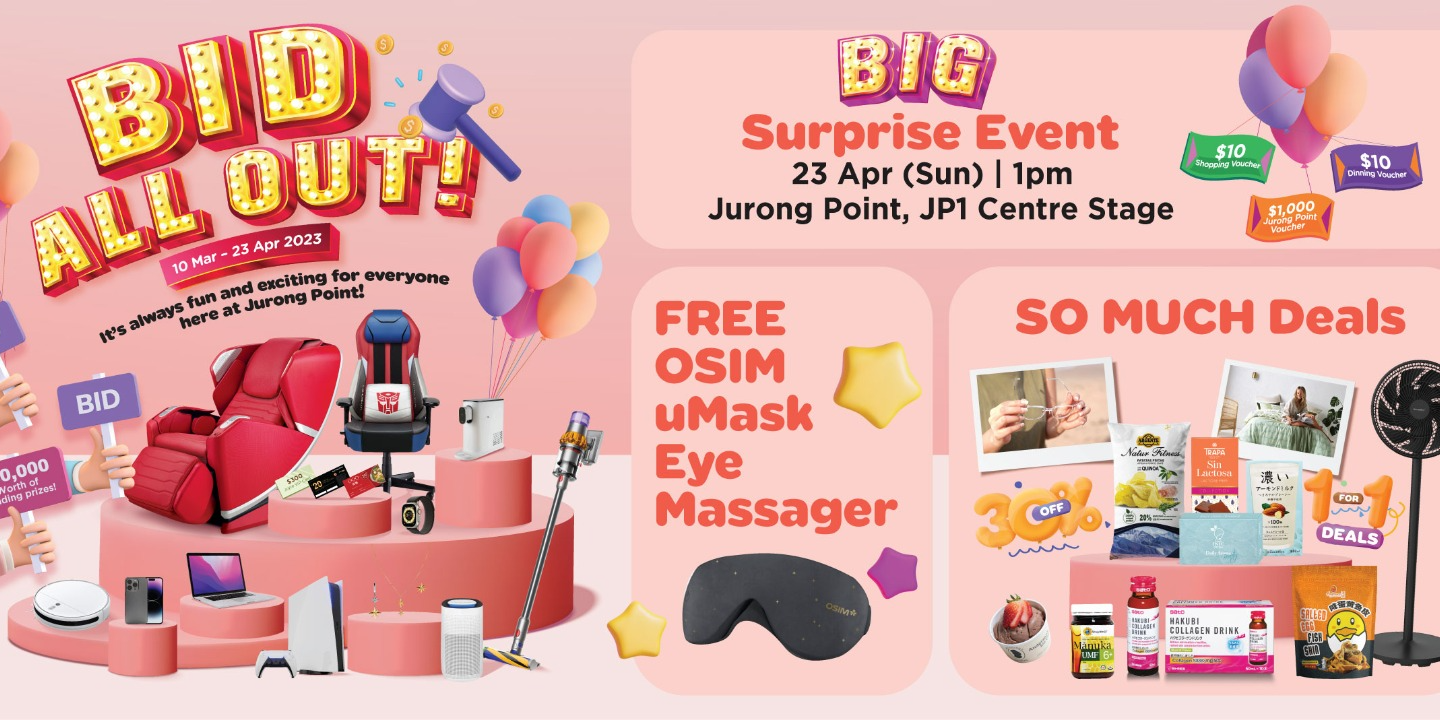 We're excited to share with you and your readers some of the attractive deals that will be available at Jurong Point from today onwards!  1-for-1 ice cream (Junior scoop) by…