SPC Singapore SAF Day 2021 22% Off Fuel Promotion 29 Jun – 4 Jul 2021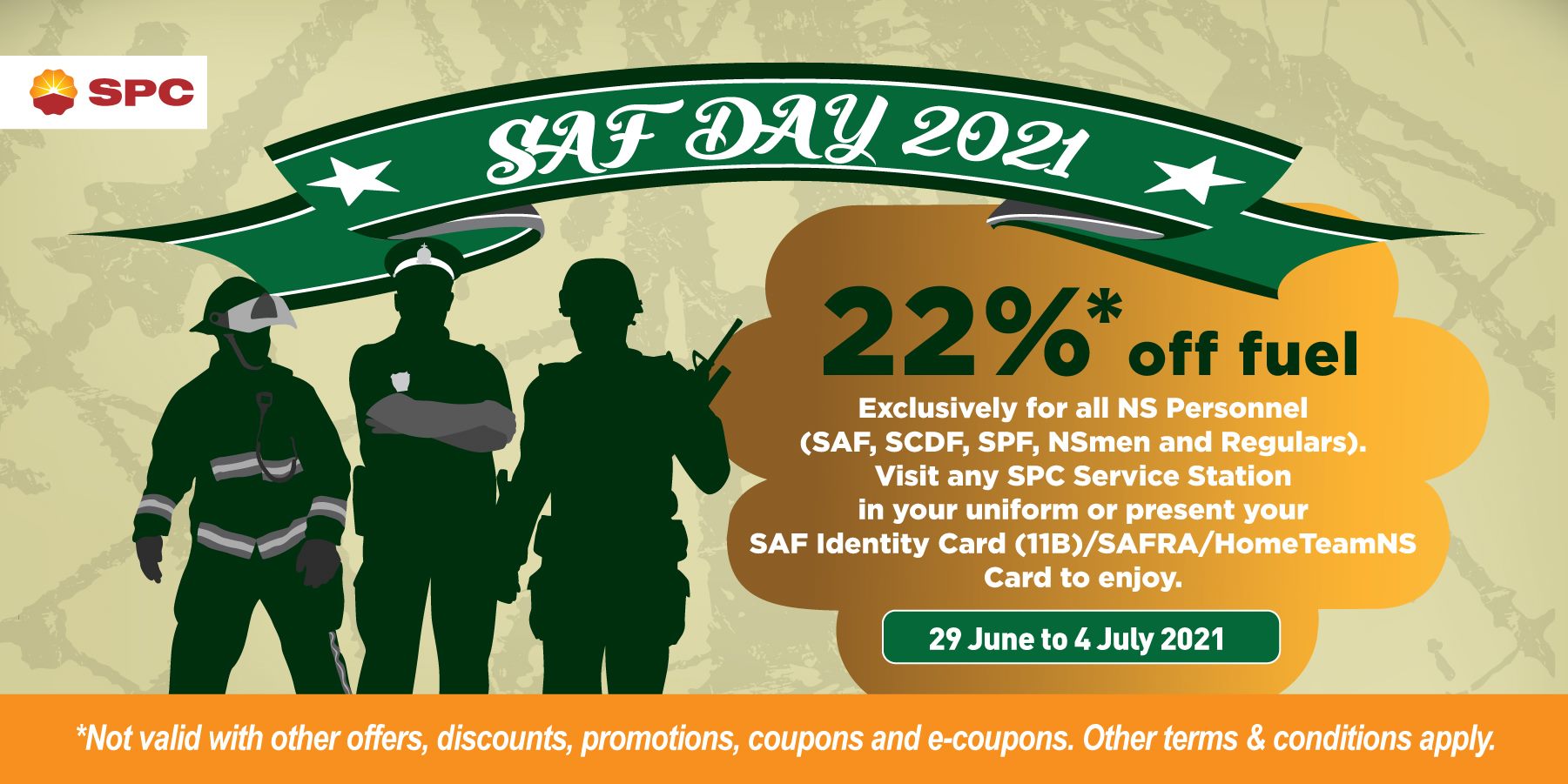 A big shout-out to all National Service Personnel for your dedication to serving our country! 

To show our appreciation, enjoy 22% off fuel from 29 June to 4 July 2021.
#SPCSingapore #SAFday #SingaporePoliceForce #SingaporeCivilDefenceForce #SPCLEVO
Terms & Conditions:
1. Exclusively for all National Service personnel (SAF, SCDF, SPF, Nsmen and Regulars) in uniform or show your 11B Service ID/SAFRA/HomeTeamNS card.
2. This promotion CANNOT be combined with other offers, promotions, credit/debit cards discounts, other membership discounts, coupons, e-coupons and/or with special tie-ups, unless otherwise stated.
3. This promotion is not applicable for Corporate, PDVL/TDVL and SSPHBOA members.
4. All credit/debit cards rebates and rewards are still applicable.
5. SPC reserves the right to amend the applicable Terms and Conditions without prior notice.
6. All decisions made by SPC in respect to this promotion are final.
Related Deals & Promotions
Search Deals & Promotions
Trending Deals & Promotions