SHARP's New Multi Door Fridge Prevent Nutritional Loss and Keep Energy Consumption Low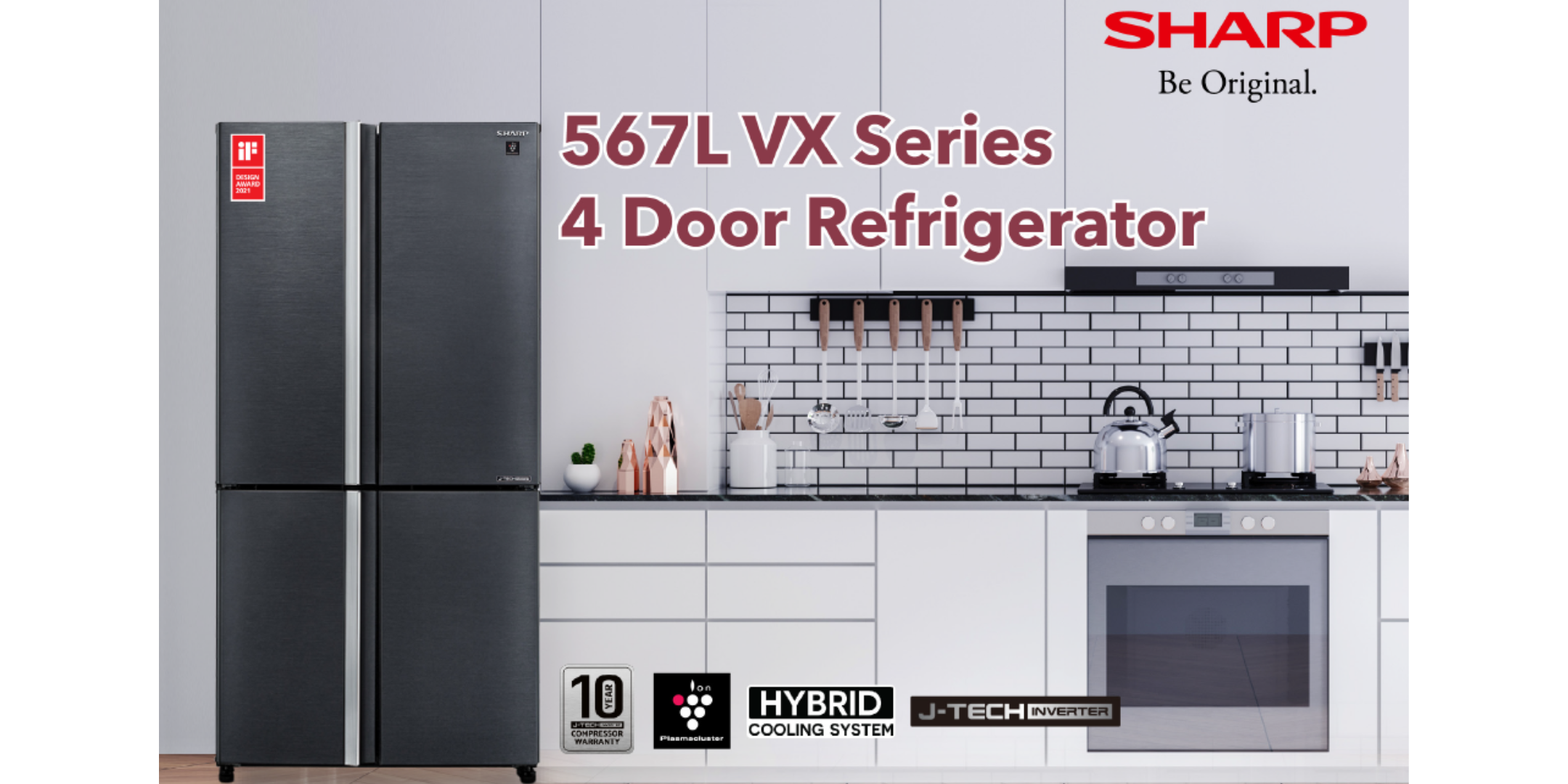 Refrigerators come with Moisture Capsules to keep vegetables fresh, and freezers are equipped with Deep Freezing Modes to prevent nutritional loss by rapidly freezing food
Food storage and subsequent food safety is something SHARP never takes for granted and it is upping its game with a host of new fridges for even more efficient refrigerating.
For the freshest, crispest storage, SHARP premieres three German IF Design Award winning fridge models, each powered by SHARP's J-Tech Inverter Technology allowing for precise temperature control using 36 gradual colling steps, it cools faster, minimizes noise and reduces energy consumption, providing more savings on costs & Plasmacluster function.
SHARP's patented Plasmacluster Ion Technology which eliminates up to 99% airborne bacteria. It can reduce microscopic pollutants and bacterial growth that traditional filters cannot trap, by replicating nature's own cleaning process of producing negative ions from water vapor in the air. These negative ions refresh the air naturally, without harmful chemicals or scents.
To keep food fresh and crisp, the refrigerators come with Moisture Capsule that maintains the ideal humidity in the vegetable storage bins to prevent dehydration and freezer burns. Fresh produce and vegetables can keep their freshness for longer without drying out prematurely.
The freezers also come with a host of features including Deep Freezing to prevent nutritional loss by rapidly freezing food; Extra Cool to chill beverages quickly and effortlessly with less energy consumption; and Extra Cool Plus that store ready-to-cook items for longer periods of time while retaining moisture and texture. Ice-making is also a dream with Express Freezing that has been proven to make ice at a rate of 40% faster.
The Sharp Fridges are priced at $2,999 for the SJ-VX57PG-BK and SJ-VX57PG-DM models and $2,759 for the SJ-VX57ES-DS model and available for purchase on Sharp's e-store and selected authorized retailers.
For more information:
– Sharp Singapore: https://sg.sharp/
– Sharp 4-door French Fridge: https://sg.sharp/4-door-french-fridge
– Sharp SJ-VX57ES-DS Fridge: https://sg.sharp/products/home-appliances/567l-multi-door-refrigerator-sj-vx57es-ds?v=1540
– Sharp SJ-VX57PG-BK Fridge: https://sg.sharp/products/home-appliances/567l-multi-door-refrigerator-sj-vx57pg-bk?v=1541
– Sharp SJ-VX57PG-DM Fridge: https://sg.sharp/products/home-appliances/567l-multi-door-refrigerator-sj-vx57pg-dm?v=1542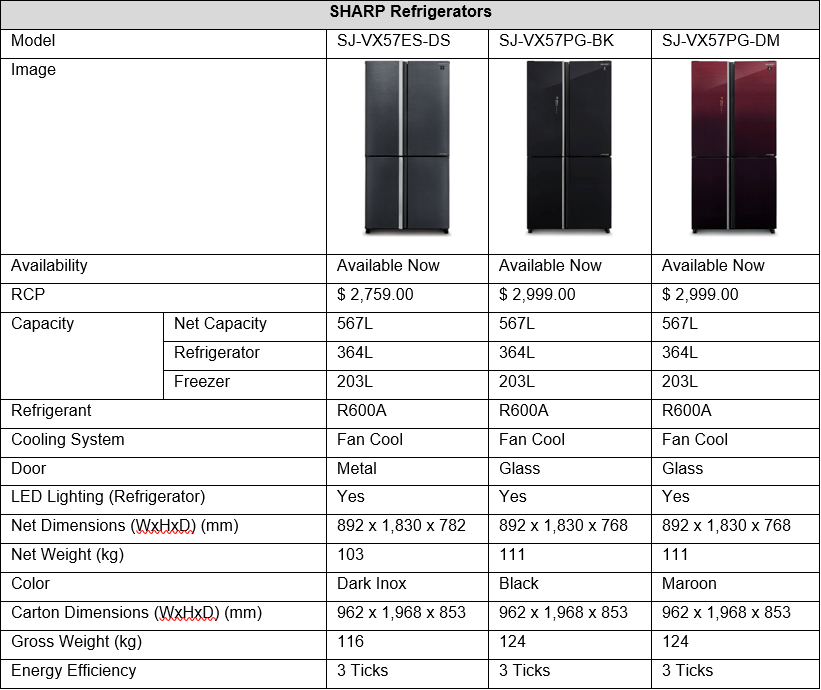 Related Deals & Promotions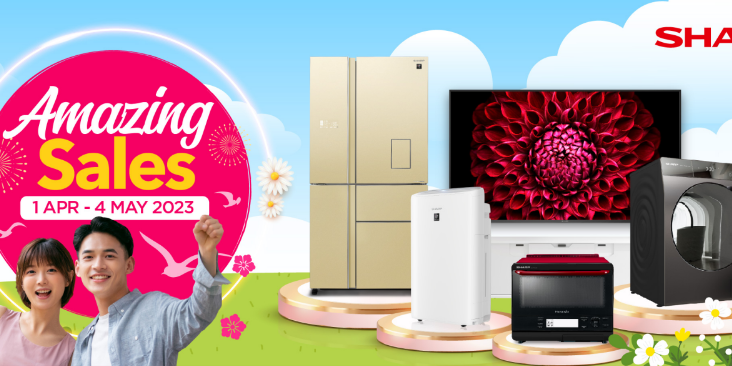 Sharp's Amazing Sales is here! Enjoy exclusive deals across their range of home appliances from now till 5 May 2023! Customers can enjoy exciting deals for selected products including SHARP…
1
2
3
11
85
Next ›
Last »
Search Deals & Promotions
Trending Deals & Promotions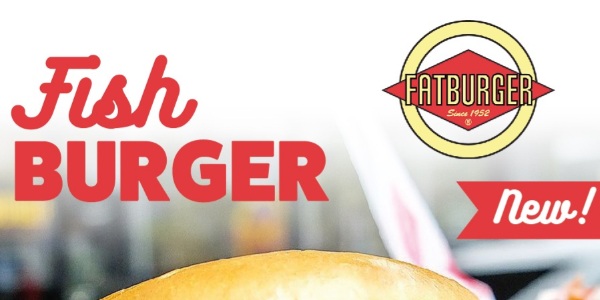 Oh my Cod! Serving up the best catch yet, Fatburger launches their newest addition: THE COD FISH BURGER! Using only premium ingredients, say hello to battered cod fish, deep fried…
30% OFF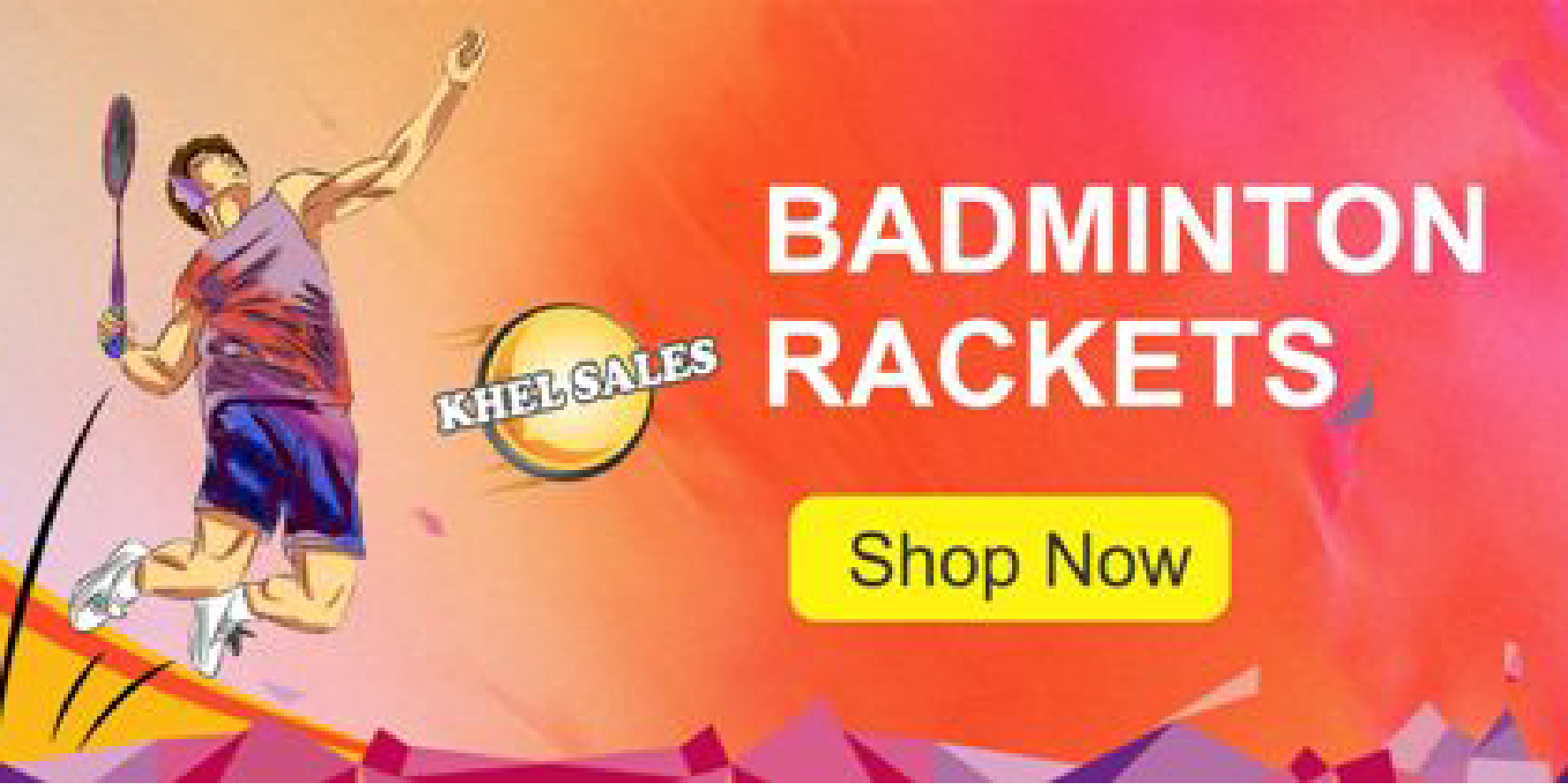 Buy Yonex badminton rackets online buy lining badminton rackets buy victor badminton rackets online india at the lowest price get a great deal on khel sale on badminton racquet.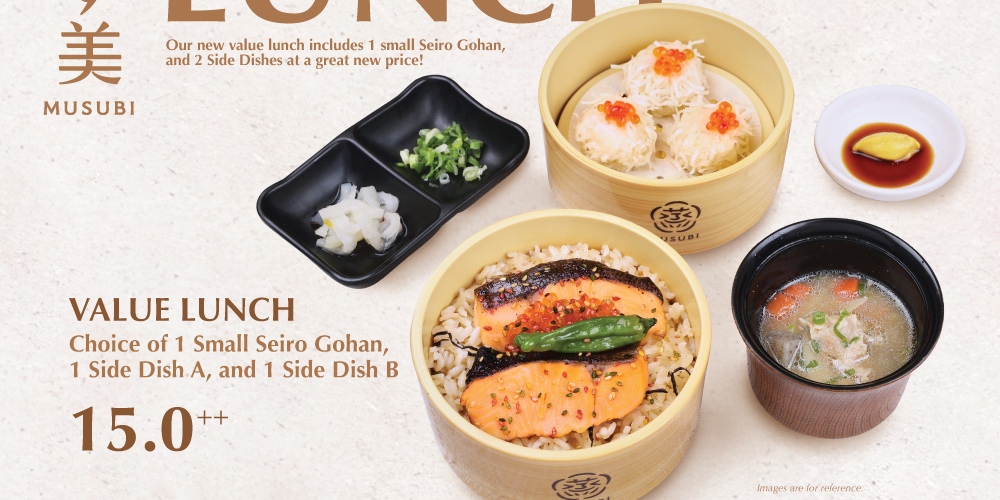 Enjoy hearty and affordable Japanese dining at MUSUBI Japanese Tapas & Seiro Gohan with their new $15++ Value Lunch promotion from 11am to 5pm daily – yes, even over the…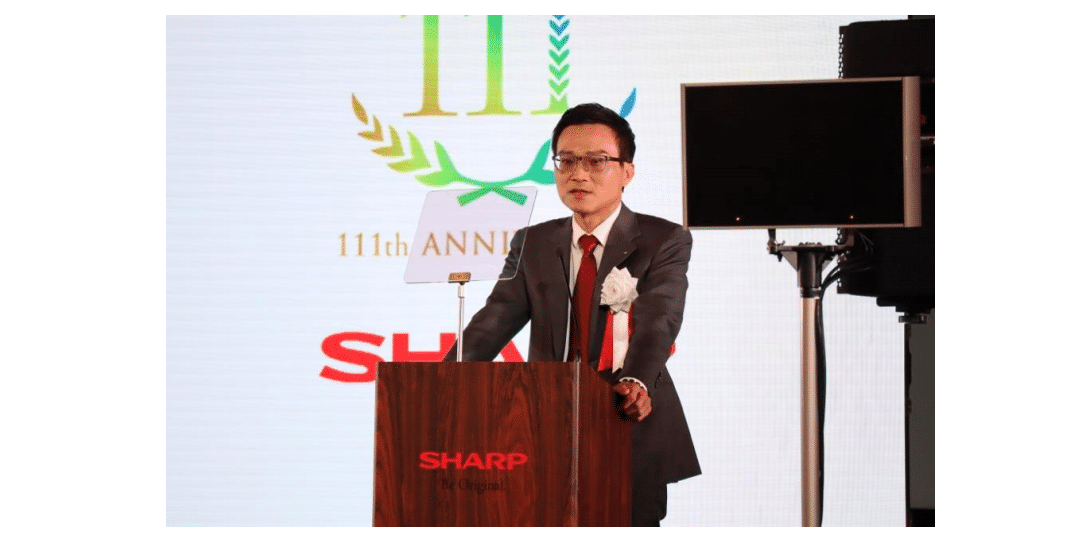 On April 17, SHARP Corporation (hereinafter "SHARP") held an event inviting their stakeholders to commemorate its 111th anniversary. In the event, Robert Wu, President and CEO of SHARP, announced it…