Step into the Light with L'Oréal's New UV Defender Sunscreen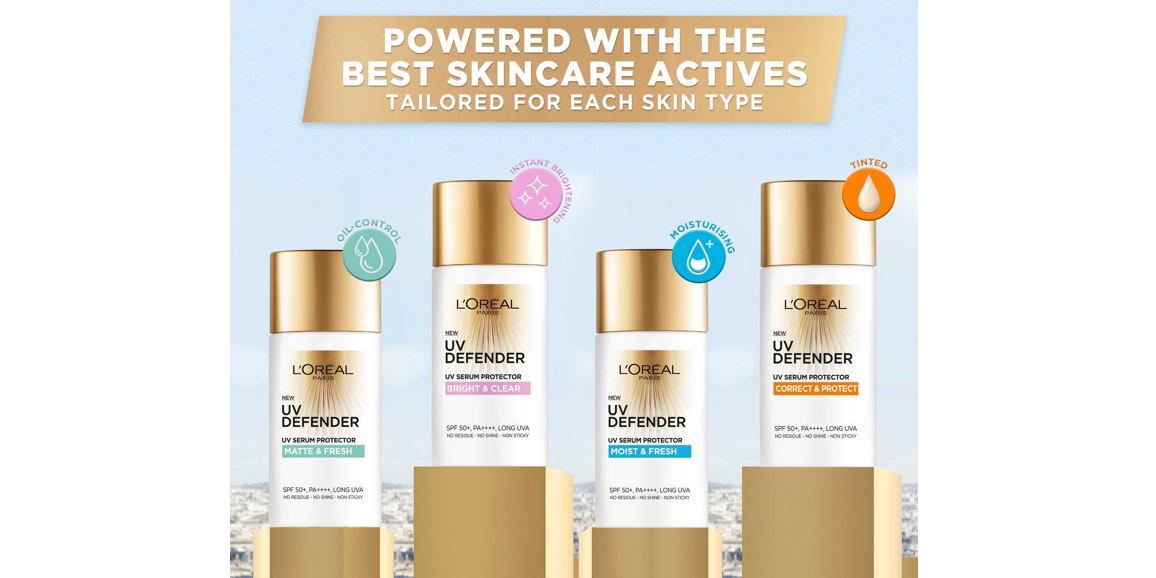 If you think that staying home will shield you from the sun's harsh rays, don't be fooled! Most of us know that we must wear sunscreen when outside to prevent sunburn and premature skin ageing, but did you know that ultraviolet rays can penetrate clouds as well as glass? All the more reason to not skip daily suncare, even when indoors or on cloudy days!
Daily application of sunscreen is crucial for skin health and can help prevent skin cancer and delay skin ageing. While UVB rays cause skin burning and long term exposure can lead to skin cancer, they are less likely to penetrate through most windows. However, UVA rays are not blocked by most glass and screens and are disproportionately responsible for wrinkles and fine lines. Studies have shown that up to 75% of visible signs of ageing can be attributed to UV exposure. 
Many people still do not enjoy wearing sunscreen frequently because the consistency and tackiness in some creams can be off-putting – but there is a new product in the market that will no doubt change their minds. L'Oréal Paris has launched their new L'Oréal UV Defender – a comprehensive line of lightweight, anti-ageing sunscreens for every skin type.
The UV Defender is a daily sun protection serum with SPF 50+ PA++++ and is powered by skincare actives for youthful-looking skin. It features L'Oréal's patented UV technology – one of the strongest in the sun care market. Not only does this new formula provide a staggering eight hours of hydration to the skin, but it also fights off harmful PM 2.5 micropollutants and dreadful humidity, keeping you feeling refreshed despite all that mask-wearing! 
Four new formulas to tackle UV damage
The L'Oréal UV Defender range offers four different types of lightweight sunscreens, with a serum-like consistency that works well in Singapore's hot and humid weather. The four products also include additional skin-loving active ingredients that help tackle a host of skin concerns caused by UV rays such as fine lines, wrinkles, dark spots, dullness, and more. Additionally, the L'Oréal UV Defender comes with outstanding UVA technology and broad-spectrum SPF that can fend off all UV rays and fight signs of ageing.
"The sun is the number one offender when it comes to skin ageing and many studies have documented the effects of sun exposure on our skin. Sunscreen is one of the most important skincare products everyone should use, but there is either a lack of awareness on the need for sun protection or most existing products in the market do not meet people's preferences," said Sophia Ung, Assistant Product Manager at L'Oréal Paris.
"People have varying skin types. We wanted to make sunscreens that address our customers' specific concerns, whether you're looking for a moisturising sunscreen or one that brightens uneven complexions, or mattifies acne-prone or oily skin. So we created different types of the L'Oréal UV Defender that consumers will find comfortable and enjoyable to wear every day," continued Ms Ung.
The four types of L'Oréal UV Defenders include:

Bright and Clear UV Defender:

A sunscreen suitable for all skin types, this is formulated with the star ingredient niacinamide to help brighten the skin and reduce pigmentation caused by UV damage. 

Matte and Fresh UV Defender:

A great one for Singapore weather, this mattifying sunscreen for oily or combination skin is made with skin-mattifying air licium

™

as an active ingredient that helps absorb sebum to prevent shine and oiliness, and to keep the skin feeling fresh.

Moisture and Fresh UV Defender:

Perfect for dry skin types, this sunscreen is formulated with hyaluronic acid to keep skin hydrated and reduce fine lines.

Correct and Protect UV Defender (tinted):

The antioxidant properties and tinted formula of this Vitamin C blend sunscreen help achieve a consistent, glowing skin tone. Great for those struggling with uneven skin or who want light coverage to cover imperfections. 
The response from users to the L'Oréal Bright and Clear UV Defender has also been overwhelmingly positive. In an internal test done on 55 Asian women of varying skin types, 82% said they felt their skin was brighter after one single use.
The L'Oréal UV Defender sunscreens are available at Watsons, Guardian, Fairprice stores, and online on Shopee, with up to 30% off the introductory price in the month of June 2021.
Related Deals & Promotions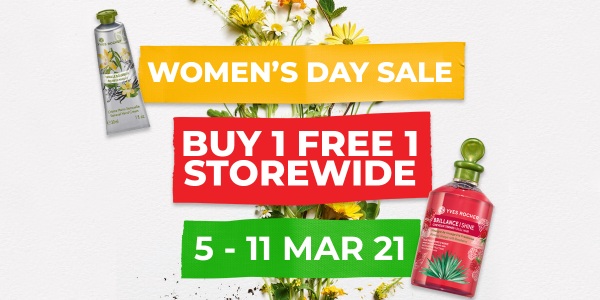 WOMEN'S DAY SALE - BUY 1 GET 1 FREE STOREWIDE! 😍 Your favorite Yves Rocher sale is BACK for 2021! Pamper yourself with affordable best-sellers as LOW as $6 from…
« First
‹ Previous
1
2
3
4
12
33
Next ›
Last »
Search Deals & Promotions
Trending Deals & Promotions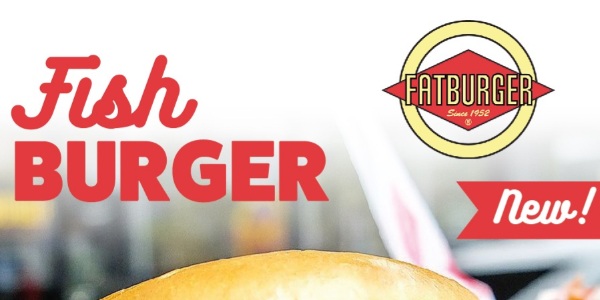 Oh my Cod! Serving up the best catch yet, Fatburger launches their newest addition: THE COD FISH BURGER! Using only premium ingredients, say hello to battered cod fish, deep fried…
What's on your wishlist? If you are wishing for a car, you are in for a BIG treat! CapitaLand is back with yet another surprise after launching the newly revamped…
48% OFF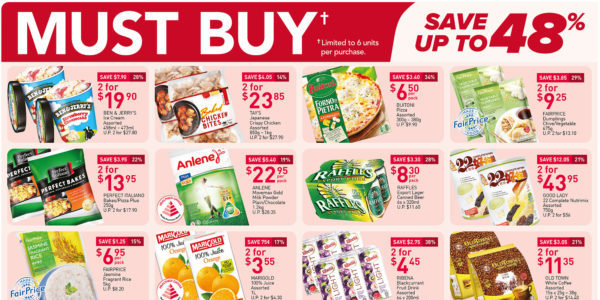 NTUC FairPrice Singapore Must Buy, Your Weekly Saver, Purchase with Purchase, Fresh Picks, The Value Round Up, Fresh Must Buy, Mushrooms Made To Savour Promotions 17-23 Jun 2021
10% OFF
[EXTENDED PERIOD: 10% DISCOUNT] For those who have gotten our Barcook Ezlink card last year, GOOD NEWS FOR YOU, as we have decided to extend the 10% discount entitlement validity…
[New Launch] Singapore's First-ever WiFi-enabled Smart Water Heater Now Complete with Full Range and Design to Fit Any Bathroom Design In 2019, Ariston introduced Singapore's first WiFi-enabled smart water heater.…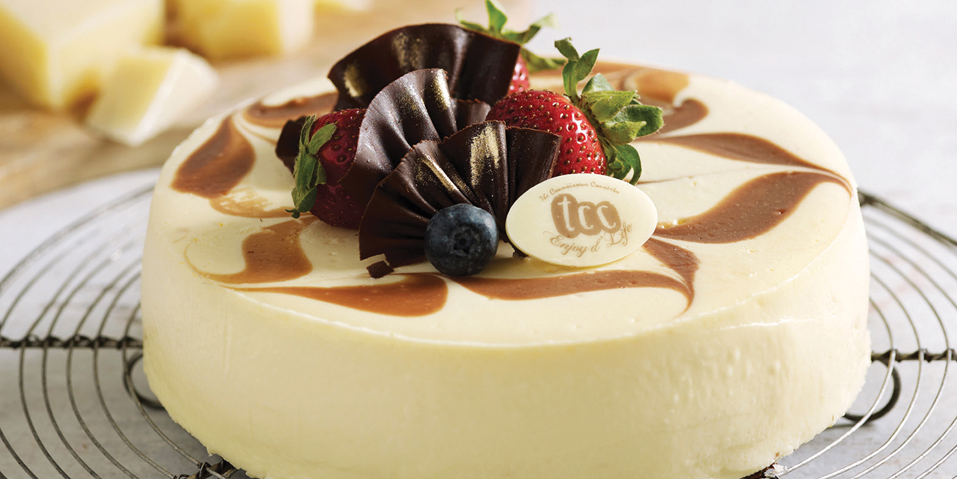 Sweeten up the Mother's Day celebrations with decadent cakes from tcc - The Connoisseur Concerto art boutique caffès! For cheesecake loving moms, indulge in the Classic Marble Cheesecake (whole: $58+,…
23% OFF
[Exclusively @ Bukit Timah]  Attention all fathers! This month is YOURS!!!  Get your 23% discount on fuel purchases, exclusively at our Bukit Timah Station!  For the whole of June, get more…
15% OFF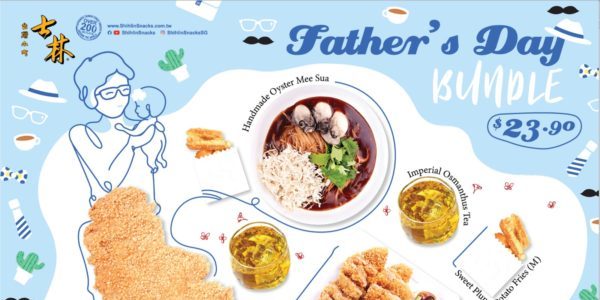 Missing the snacks from the streets of Taiwan? Celebrate this Father's Day with Shihlin Taiwan Street Snacks' all time signatures - Oyster Mee Sua, Happy Ricebox, XXL Chicken, Sweet Potato…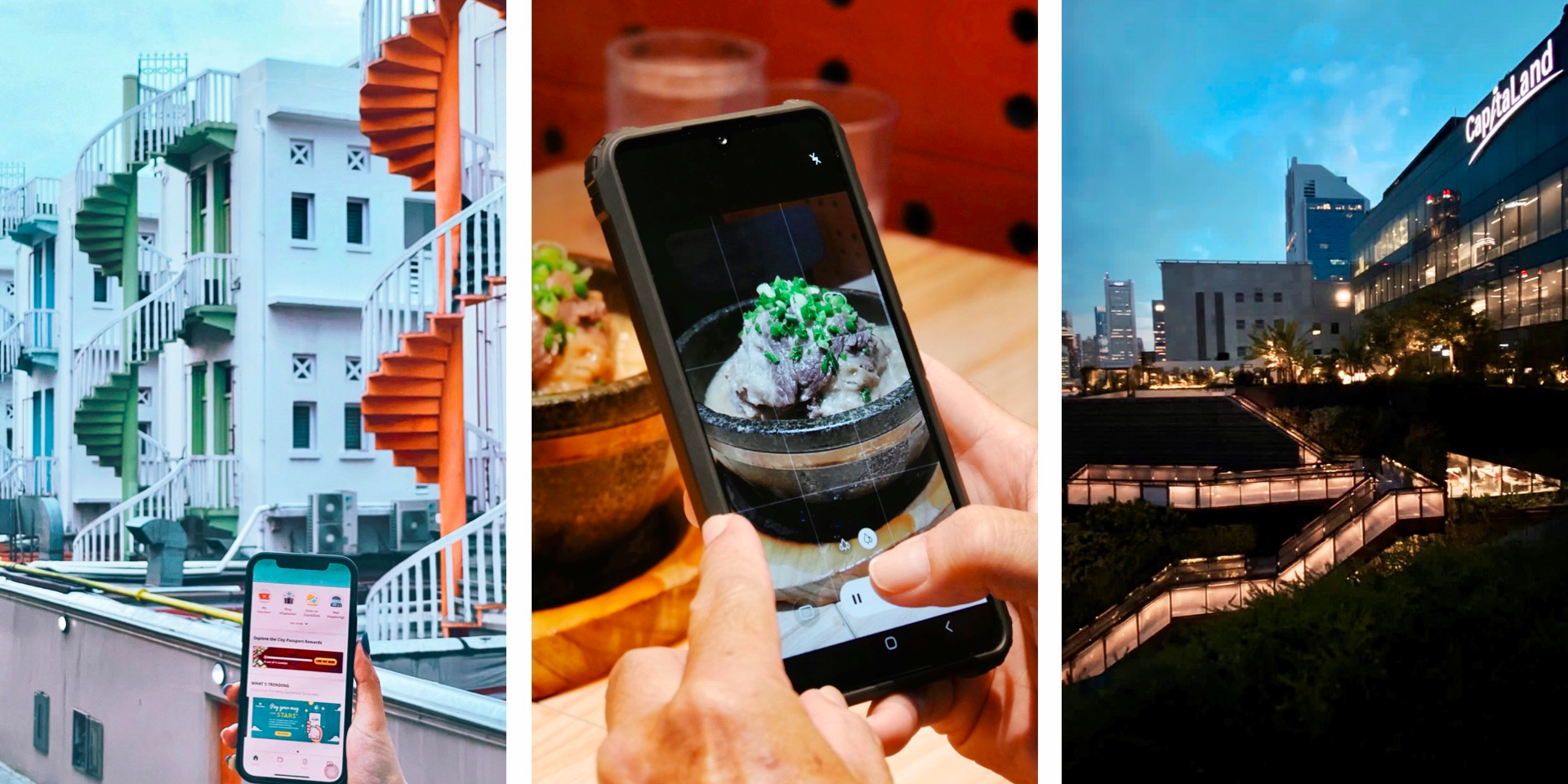 Launching 9 April 2021, as part of CapitaLand's latest Explore the City Campaign, is the amazing "Food Thrills" dining voucher package that lets you enjoy OVER 50% OFF for a…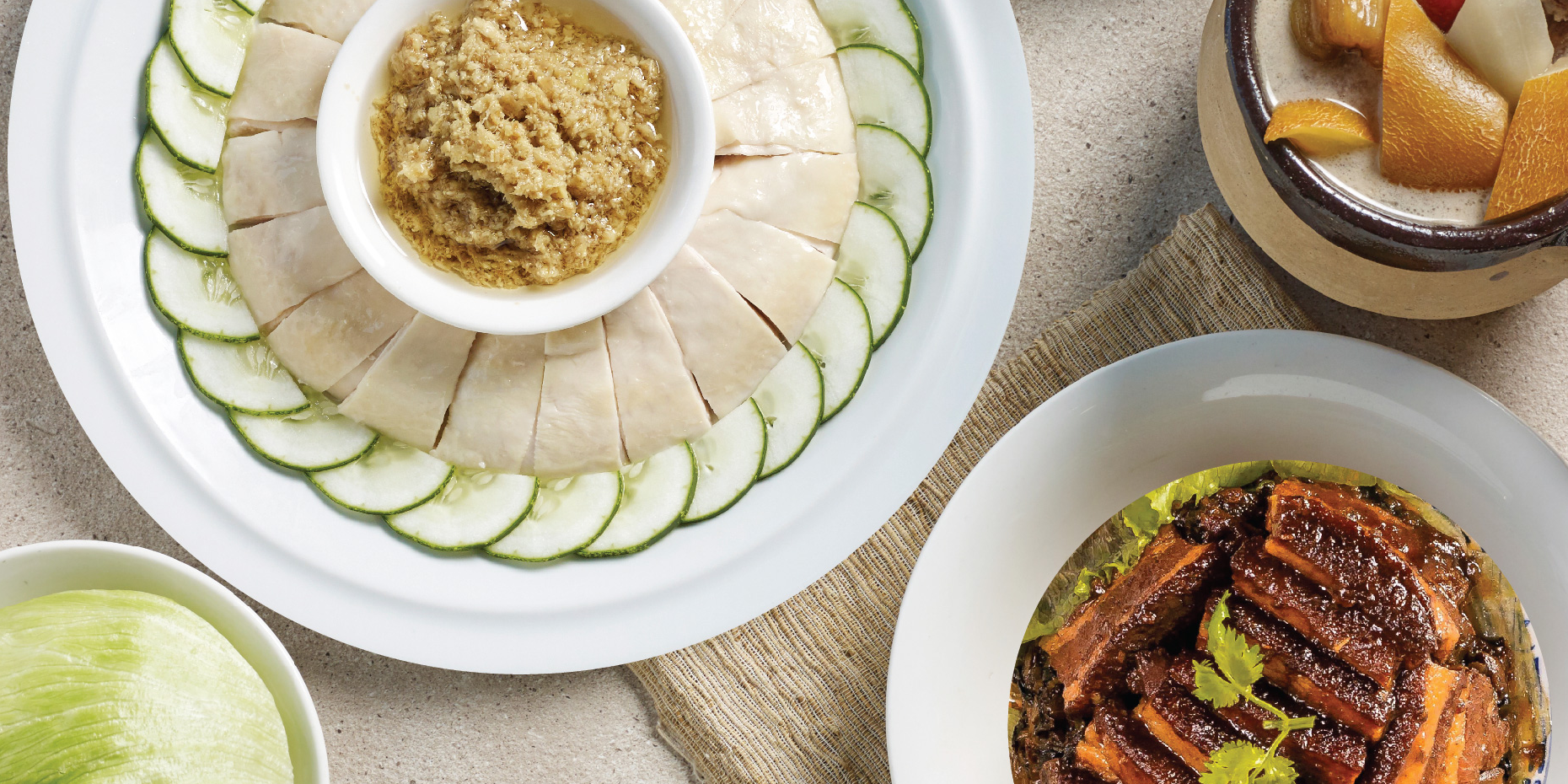 This Father's Day, feast on Soup Restaurant's popular dishes such as its Samsui Ginger Chicken, Claypot Tofu and more in its Exclusive Value Set for 5 pax! Express your heartfelt appreciation and gratitude…